The Home-selling Experience
From your first conversation with us to the moment the proceeds from the sale of your home are in your hands, we take care of every aspect of the process. We are at your service as professionals and specialists on every scale, across marketing and advertising, technology and storytelling, presentation and documentation.
We know how, when, and where to best capture and convert buyer attention toward your home. Combining the latest technology and marketing strategies, we personalize the experience for you and your property.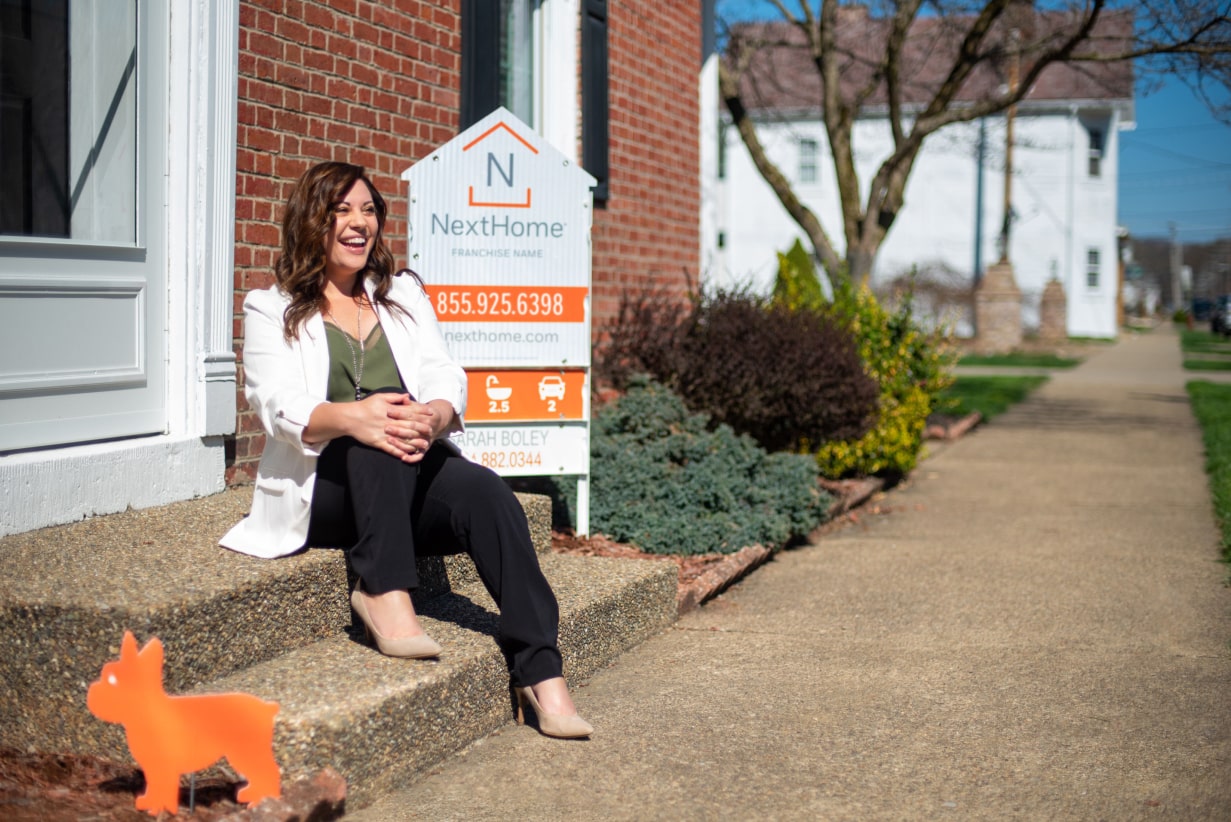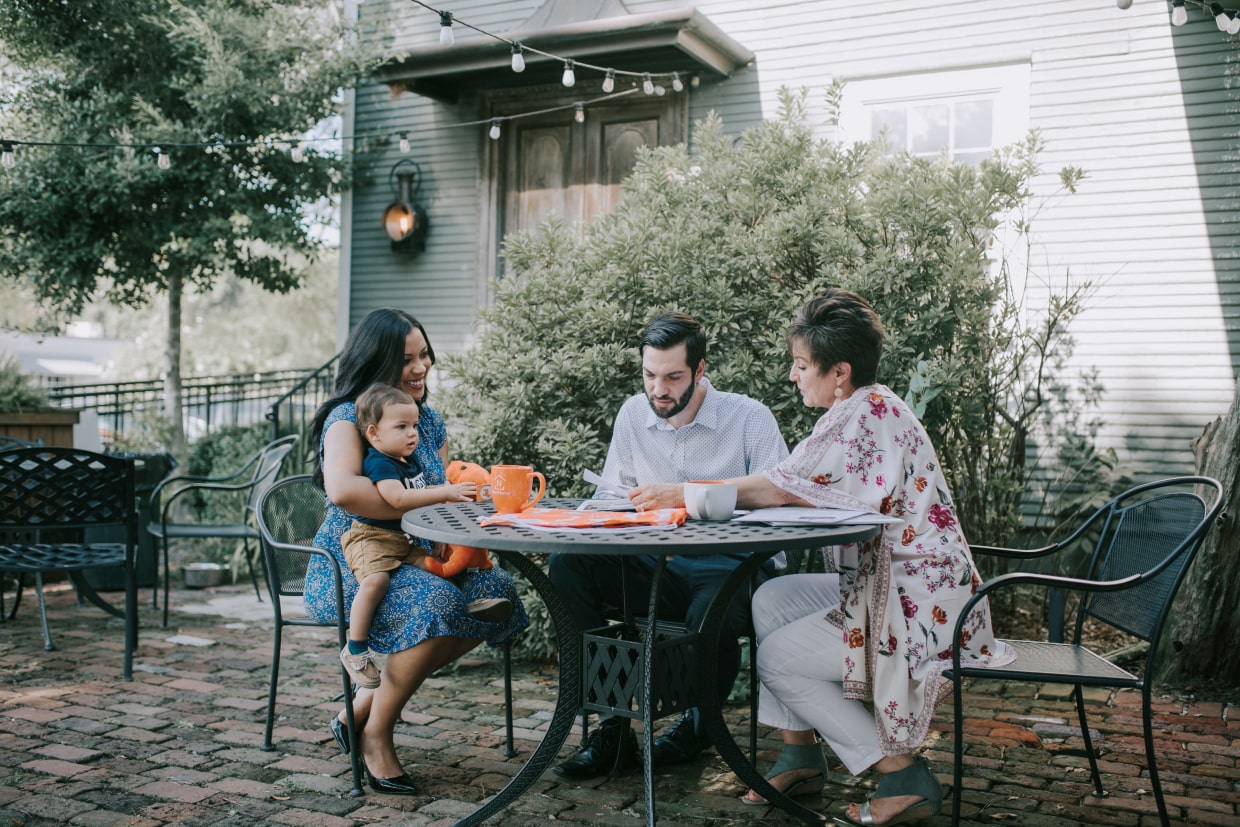 Selling Your Home, the NextHome Way
Testimonials
" Jason did a excellent job helping me and my finance find our next dream home.He made our buying process very easy and smooth.He told us every detail we need to know about the home buying process and the different types of challenges that we didn't know about far as home inspections, appaisers: im glad we chose him and i would recommend him to any of my friends and family or anyone who looking to buy a home or land. he is wonderful at what he does and patience. "
- Reginald Bellamy
" Jason is a very hard-working honest man who tries to help all. He makes a difference daily in just being the best person he can be. I feel there should be more people like him. "
- James Fitzpatrick (Project Manager)
" Thanks to Jason Booker, we've got an offer in the works for our first home purchase. Jason has made each step easy to navigate, and he has patiently guided us through any questions or concerns we have had so far. He is professional, knowledgeable, and thorough – and has a real desire to help us understand the process. We appreciate Jason, and highly recommend him. "
- Roger Yale
" Jason Booker is certainly the agent you want to work with to ensure your home purchase goes smoothly and correct. Not only did Mr. Booker find my family a home with all their wants in a home WITHIN 24 HOURS, but he always worked fast to make sure we were UNDER CONTRACT within a DAY. Also Mr. Booker is patiently working with my family, who does not have access to current technology. Mr. Booker is making my family's home purchase worry free and I would highly recommend Jason Booker to everyone who is looking for someone to handle their real estate needs. "
- Kimberly Ryba (Horry County Schools)
" Jason was very knowledgeable and patient. His customer service was exceptional and always had a great attitude. He always did his best to keep us informed and make the process as easy as possible. "
- Rodney wells (MVP owner)
" Does a great job with finding you exactly what you are looking for, he has great patience and I would highly recommend his services. "
- Nicole Walker
" Thank you for your hard work! "
- Darline
" When we decided to retire to SC my wife started researching homes. She came across Jason while inquiring about some houses. He was most helpful, always answered our questions and looked out for our best interest. If he did not have an answer he found it out and got right back to us. Being a Professional Engineer and Land Surveyor I have worked with many realtors and Jason without a doubt is the BEST. He is very knowledge of the area and understands what you are looking for. I would recommend him in a heartbeat. "
- Nicholas Wunner (Retired)
" I have known Jason for a few years now, and ever since we first met he was trying to sell me a house. However, due to my situation I thought it would be years before I would be able to get approved for a mortgage. Jason was able to get me in contact with the right people and get me approved. He showed us great houses that were exactly what we were looking for and has worked 24/7 for me. Jason provides guidance throughout the whole homebuying process and made the whole experience an overall easy one. "
- Alex Birty (Teacher)
" Jason Booker went beyond and above to help us find our home we so glad we chose him to be our realtor.we will be referred hom to all of our friends and family members "
- Victoria Roberts
" Jason was excellent to work with. He was patient with me even when I was very demanding in what I wanted and because I am single he really went the extra mile for me in guiding me. I would 1000% recommend working with Jason. He made the process seemless. He was there whenever I had any questions. Jason, it was an absolute pleasure working with you and thank you for guiding me and putting my best interest first!! "
- Lynne Karrick
" I cannot put into words how great this man is! He went above and beyond to help two retired sisters from out of state, reassuring us that he wouldn't put us in a place unless he'd feel comfortable putting his own parents and grandparents in it. Throughout a long search and several obstacles that appeared on our paths, he was steadfast and the voice of reason. We couldn't be happier with our new home and we are so grateful for Jason's guidance and help in this process. "
- Pamela Atkinson
" Jason was very efficient and was very thorough when going through our new house finding things that needed fixed. He definitely has an eye for detail. I would recommend him 100%, thank you for all that you've done for us! "
- Maria Grisez
" Very good and thorough realtor with a great listening skill..very personable and a great guy to look at houses with....biggest thing for me is communication..which he does well..getting back to you in a timely manner whether by email ,text or phone "
- Darren J Cusanelli (Buyer)
" Mr. Booker's professionalism is above reproach. The knowledge , soft skills, hard skills, and his ability to establish rapport with the client are exemplary! I was very impressed with his knowledge of the real estate industry, as well as , in financial planning. As I am a senior citizen with several disabilities, words cannot express how grateful I was for his compassion, patience , and expediency in addressing all my concerns. I would highly recommend him to all my friends, family, and colleagues in the future. I found him to be a very fine young man and very trustworthy. He is indeed an asset to the business! "
- Dr. Jamilah Mubarak (Career Educator (Retired))
" Jason was patient, knowledgeable , and extremely helpful in our search for a new home. I really admired his honesty. I would highly recommend him to anyone looking for a new home in the Myrtle Beach area. "
- Laura Heffner
" Jason is a realtor everyone dreams of finding professional, knowledgeable, and goes above and beyond. Buying a home from out of state can be daunting. Not with Jason. He helped through every step of the process and made it easier. Highly recommend. "
- Mary Michaud (Taxed to Death)
" Jason is easy to work with and great at communicating clients needs. If you're looking to buy, I would highly recommend Jason! "
- Dalton Dellinger (New Home Advisor-Mungo Homes)
" Jason Booker was very patient with all the ups and downs of my house buying journey. He was very encouraging and helped me to work through all the paperwork and frustration involved in buying a house. It was not always fun but I bought the house that I wanted and I couldn't have done it without his help. "
- Marcia Ford
" Jason is by far one of the best Realtors in Myrtle Beach!!!! "
- Tammi Pierce (Broker in Charge)
" I highly recommend Mr. Booker!!! He is very knowledgeable and experienced in his field. He was very professional and helpful throughout the entire process. I live out of state, and he still made the transaction as smooth as possible for me. He always made time for me and my transaction and responded to any questions and issues very promptly. He also provided routine status updates. "
- Ricky Mounts (Seller)
" My wife and I can't thank Jason enough! Not only did he help us find our dream house in a short period of time, but he risked it doing it during a pandemic! He was literally along side us the whole process which made the whole thing easy. Jason has been a friend of mine for years now, but getting to work with him on a professional level has really showed me his full potential. I'm proud of the man he has become, and I knew having him represent us in our home search was a great choice! "
- Mark Bechtel (Police officer)
" Catherine Reles Seriously I cannot say enough about Jason as our agent. He went above and beyond every aspect of his profession. He is very professional extremely observant of our needs when we were searching for a home for a vacation. If I could rate him above a five star I'd go to a 10 star. After our search was over and we put an offer in that was excepted his continued to stay in constant contact follow up is amazing never misses a phone call I would recommend him to anyone who needs an agent in South Carolina Myrtle Beach "
- Catherine Reles
Previous
Next